Auction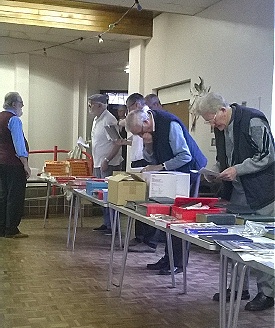 The Society holds two auctions per year, namely an Autumn and Spring Auction. The next auction is on Monday 23rd April, 2018 and the Autumn Auction is on Monday xx November 2018
Please contact the Auction Organiser Mike Bolt for further details by telephone on 023 92 613409.
Spring auction submission of lots date 19th March 2018, Autumn Auction submission of lots by xx October 2018.