Library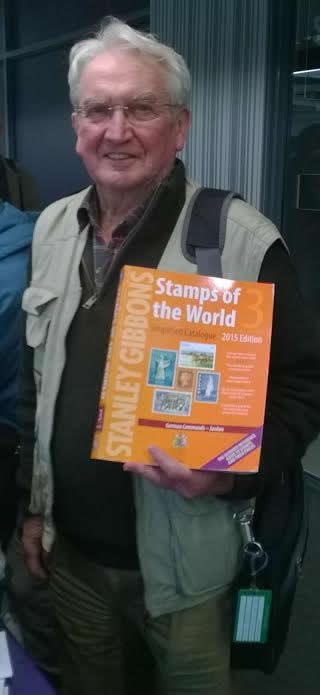 Miller, our dedicated librarian
Hi there,
Allow me to introduce myself, my name is Miller McGrath and I and our clubs Librarian.

We are very fortunate to hold many books and journals within our library and borrowing them could not be easier.

If you wish to check out an item or items just speak to me at one of our meetings of which I attend most or give me a call if you wish just to confirm my attendance: 01329 842614

The items may be loaned for a about a month (holiday dependant) but may be extended if the item has not been requested by another member.

Please take a look at our full library listing to see if there is anything of interest to you.
If you wish to donate a book to enhance our library please speak to me but, please don't be offended if I decline your kind offer as we have very limited space available.Thank you, and I look forward to of being of service to you.
Please see list of books, catalogues etc available on loan from the library